Originally posted by stealthnachos
hey everybody. i just found this forum and coincidentally i just started doing pixel stuff. i might work on this a little more before sunday so im posting it here as a wip. i would love to hear any critiques!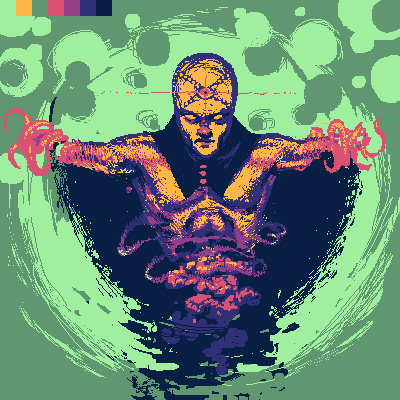 also
mrmo tarius
yours is sweet looking
This is just too much in the oekaki side of pixels for the PJ gallery.
I see you submitted but I just don't think enough Mods will allow it in (PJ member voting isn't that good too).
Next time you start a weekly challenge entry before placing the first pixel cut the canvas by
50%
25%, then begin.
The main thing in defining Pixelart is pixel placement precision and your entry is very uncontrolled.
---------
Speaking of Oekaki...I love this Oekaki to pixels WIP


Edited by jalonso - 28 August 2011 at 8:30pm