Hi, I'm Ombarus a solo game developer and I'm looking for a pixel artist for a 2D top-down space exploration roguelike. PM me or contact me at ombarus.dev@gmail.com with your rates and portfolio.
I need 10 ships split in 3 different races. Between 4 and 8 planets and a bunch of items that the player can pick up.
Here are some of the styles that caught my eyes, but I'm really looking for someone who could give a unique look and feel to the game.
Ships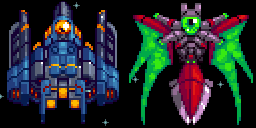 Planets

Items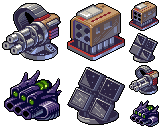 As the game progress there will be more sprite to add so there could be more opportunity to work together.
My Website
I have a
let's play video
to show the game's curent state